Let's add SPDIF-interface to AudioPCI (only ES1370 chip)
to Japanese
7th May 2001 separate English page
Introduction
This page describes about a modification of ES1370 based sound card for support of Optical Digital I/O. I modified my sound card in Summer 1998.
I made a recording software for modified AudioPCI !!
I looked for free sound recording software. but I could not find a favorite...
For that reason, I made a recording software that customized for AudioPCI's mpeg input.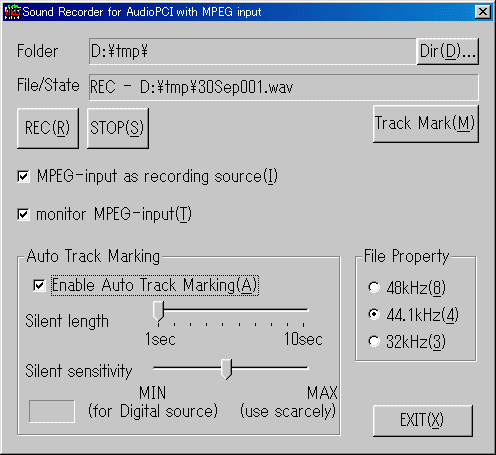 This software can record for long time, and to separate file according to silent parts. If you want to use this software, use this (AudioPciRecE.exe 29,696bytes). This program runs under Windows9x. cannot run under NT.
Guide for COMMAND LINE
option
explanation
example
-i
I/O address for AudioPCI (default 0xe000)
-ie000
-w
set destination folder
-wc:\tmp
-f
select format of input signal (default I2S)
-fsony Sony format
-fi2s I2S format
-fSony
notice
command line
don't care order of options.
don't separate a option by space.
(right)-if000 -wc:\
(wrong)-i f000 -w c:\
number of files
please don't make over 1,000 files in same folder.
I/O access
This software accesses I/O address 0xe000(default) at first.
Therefore, if you don't use AudioPCI, attend to this issue. or PC maybe hang-up.
EXAMPLE (photographs)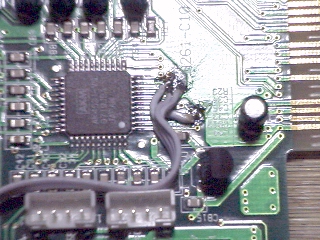 digital output signal from DAC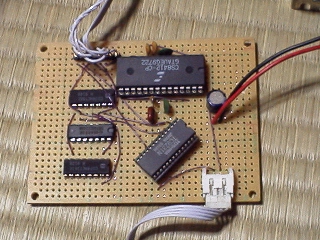 the board that I has made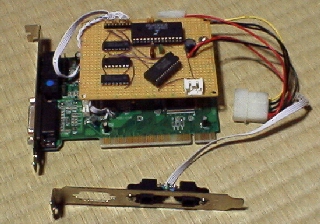 TOSLINK$B$O!"%W%j%s%?%]!<%H$N6b6q$K$M$8;_$a$7$^$7$?!#(B
Circuit Diagram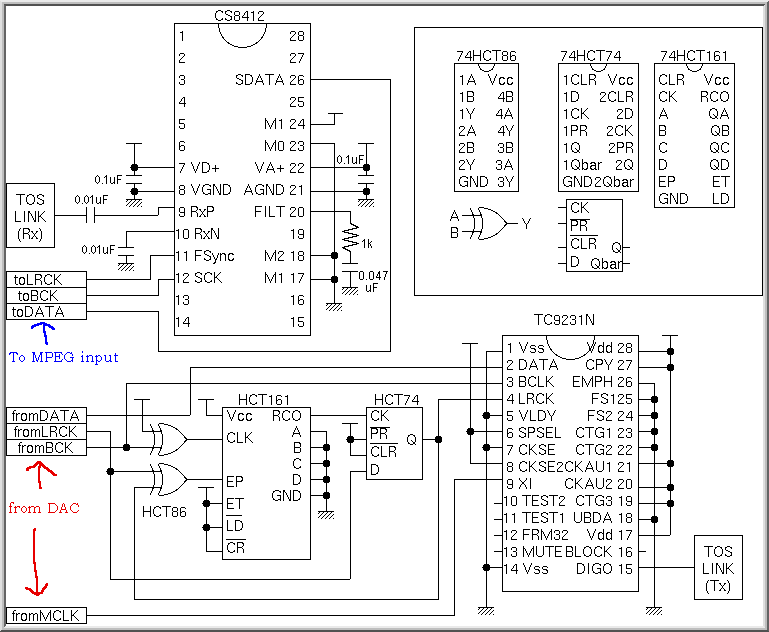 Links for AudioPCI modification
---